During this unprecedented time, we want you to know we remain open. However, for the safety of our community, we are open by appointment only. By making this change you can be assured that no one else will be in the waiting area with you and it also permits us time to disinfect surfaces between customers.
There are several facets of our business which are easy to do while still respecting social distancing requirements:
1. Shoe Modifications – If we have your measurements or a prescription from your health care provider, Steve can do shoe modifications. In fact, now is an excellent time to get this done before the warmer weather arrives. (And he is actually slightly ahead of schedule!)
2. New Orthotics – As long as your cast is less than 6 years old (2-3 years for people with diabetes), and you haven't broken any foot/ankle bones or had foot/ankle surgery, you can drop your casts off and Steve will make new orthotics.
3. Re-Post/Re-Cover Older Orthotics – Bring your orthotics for Steve to evaluate. He can re-cover or re-post rigid orthotics if needed.
4. Order New Shoes – If you're happy with the shoes you've purchased from us in the past and would like to order a new pair, you can simply call us – no need to come into the shop at all! Or you can make an appointment to come in and look at what we have to offer.
Small businesses like ours depend on the support of the community. Caring for our community now will ensure we get through this together and will strengthen our future.
We hope to hear from you soon.
Stay well,
Looking For Quality Solutions to Relieve Foot Pain?
Count on the skilled professionals at Steve's Shoe & Pedorthic Center for customized and comfortable footwear solutions. Whether you have flat feet or are facing medical issues, we've got you covered. Explore our wide range of footwear that includes therapeutic, diabetic, and custom molded shoes. Trust our certified professionals with over 30 years of experience to provide you with custom orthotics designed and manufactured in our facility in North Kingstown.
Rely on us for your shoe modifications. Steve has developed advanced techniques in modifying shoes for leg length discrepancy (LLD). 
We have outstanding shoe accessories, over the counter inserts, diabetic circulation socks and compression socks to control blood flow and issues with edema. Call us at 401-885-5004 for more information on how we can help you with your feet.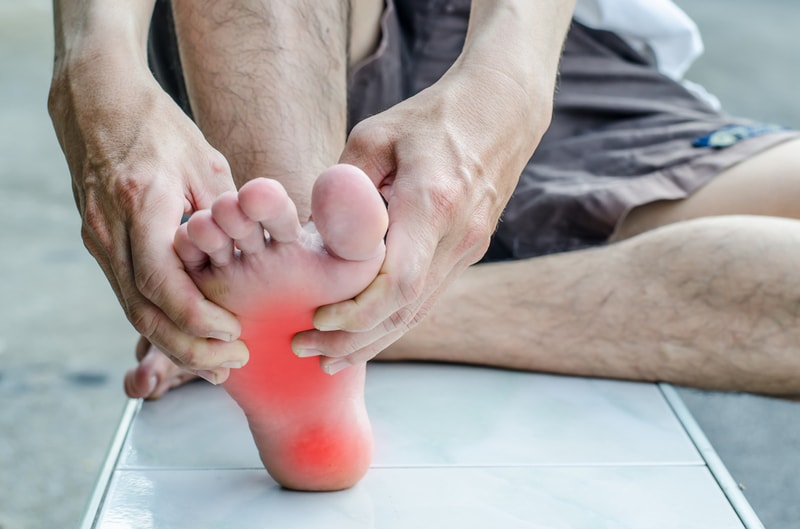 Your Ultimate Source For Foot Comfort
Steve's Shoe & Pedorthic Center
135 Frenchtown Rd
North Kingstown, Rhode Island 02852
Tel: 401-885-5004
Fax: 401-885-8283
Business Hours
Monday - Closed
Sunday - Closed
**We support our military by offering a 10% discount on all products and services